Crowns & Bridges
A crown is a tooth-shaped shell which completely encloses a tooth and restores its function and appearance. A bridge can be used to replace one or more missing teeth. They span across the space and replace the missing teeth with crowns which are anchored onto neighbouring teeth. – Cork Dental Smiles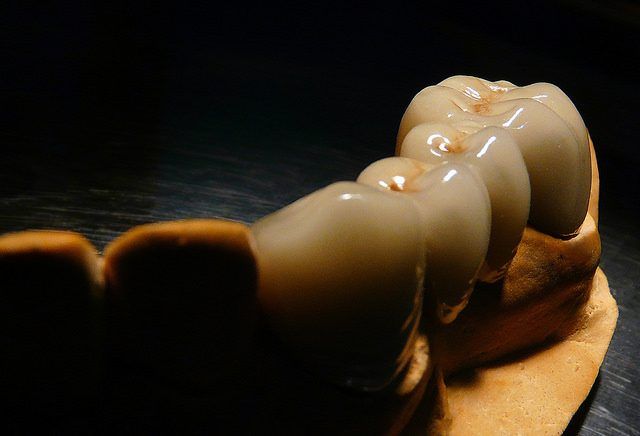 When do you need Crowns or Bridges?
Crowns and bridges can be made of metal (e.g. gold alloy), porcelain fused to metal, or all-porcelain. Porcelain crowns are colour-matched to adjacent teeth. All-porcelain or all-ceramic crowns are not as strong as those containing metal, but due to their superior aesthetics, may be chosen for front teeth. Crowns and bridges are indirect restorations (fabricated by a laboratory) and thus typically require 2 or more visits to the clinic following an initial examination.
Indications
Fractured/damaged teeth
Extensively decayed teeth
Misshapen teeth
Discoloured teeth (result of trauma)
Root canal treated teeth
Benefits of Crowns & Bridges
The animation shows the proccess of installing a front crown.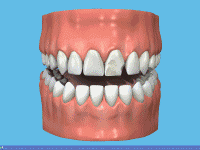 Crowns look indistinguishable from your current teeth, matching colour and shape, they blend in naturally.
Crowns will usually last much longer than 10 years if taken care of
Crowns can be placed in any part of the mouth, from front teeth or back teeth to replacing a missing tooth.
Testimonials
"A special word of thanks to you for your all help, advice & expertise. You patiently answered my countless questions & explained the whole process in a way that put me at ease & ensured I knew exactly what to expect with the treatment, which was fantastic."

- Jean O Sullivan

, Patient

"Maria, I just want to say thanks very much for giving me such straight white teeth. I am delighted with how they turned out and can't believe it only took 6 months, the time flew.I will definitely be recommending you to my friends. Thanks!"

- Joanne O'Callaghan

, Patient

"In the 6 months it took to complete my treatment, I was amazed at the final result and how quickly they moved into position. I am very pleased with my results. It's been practically pain free and unnoticeable."

- Sophia Breitkopf

, Patient
Ready to get started with Crowns or Bridges?
Why wait? Crowns starting from €800 and Bridges from €1200