Case Study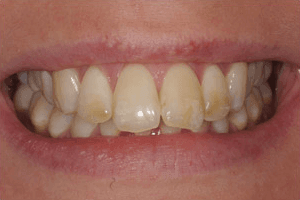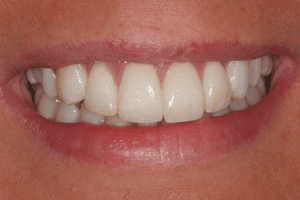 Why The Inman Aligner?

The Inman Aligner is a removable appliance that can straighten teeth if worn for 22 hours per day. Treatment can take anywhere between 6 – 18 weeks. The Inman Aligner is made up of a clear cover spring coil and labial bow that is able to move teeth into place. If you had braces in the past and your front teeth have moved or if you are unhappy with the natural position of your front teeth then the Inman Aligner could be ideal for you.
How It Works
The Inman Aligner utilizes a lingual coil spring that puts pressure on the teeth that need repositioning and a labial bar that reverses the same pressure. These components work together to "squeeze" teeth together by pushing and pulling them into alignment.
Frequently Asked Questions
Is the Inman Aligner new?
Is the Inman Aligner comparible to Invisalign?
Will treatment with the Inman Aligner be uncomfortable?
Will the Inman Aligner affect my speech?
Will I need to see the doctor frequently for adjustments?
Previous Work