"Bleeding gums is the main sign of gum disease. To avoid gum disease it is important to have a hygiene appointment every 6 months."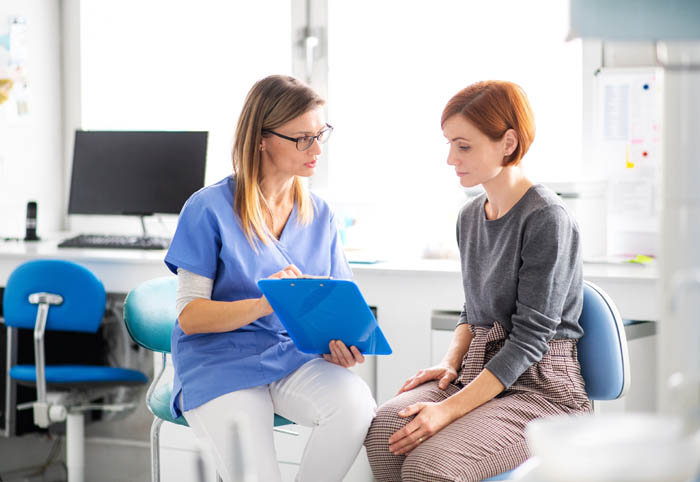 Gum Disease Treatment and Dental Hygiene
Periodontal or gum disease is an inflammatory condition causing swelling, infection or pain. The 2 most common types of periodontal disease are:
Gingivitis: Inflammation of the gum. The gum becomes red and swollen and can bleed on brushing.
Periodontitis: inflammation affecting the bone and tissues of the teeth. This occurs due to long-standing gingivitis. If it is allowed to progress, the bone anchoring the teeth in the jaw is lost and thus teeth become loose and may fall out, or need to be extracted.
Gum disease is caused by plaque. Plaque builds up daily from bacteria and food particles in our mouth and must be removed by daily brushing and flossing. Gum disease can have a detrimental effect on health. There are proven links between gum disease and heart conditions, diabetes, and strokes, for example.
The chances of suffering from gum disease are greatly reduced by regular visits to the hygienist, who will thoroughly clean all deposits and tartar build-up. Some cases of gum disease may require cleaning under local anaesthetic, and some severe cases may need a referral to a specialist periodontist. Each individual case will be assessed and treated accordingly by our dentist in conjunction with our hygienist.
Benefits of Oral Hygiene
Gum disease is easily prevented by regular hygenist appointments.
Regular cleaning and flossing will result in healthier gums. Gum disease has been linked to coronary diseases and problems, so its vital you keep your gums healthy.
Most cases can be treated at our practice by our dental hygienist at Cork Dental Smiles.